Work-search requirements

Certain unemployment benefit requirements were paused or changed during the pandemic. They are being phased back in this summer for those receiving regular UI and PEUC. To learn more click here.
______________________________________________________________________
Our Frequently Asked Questions have moved!
We update our FAQs almost daily. Due to a recent change, FAQs are no longer included in search results on our website. You can still search through our FAQs by clicking "Frequently Asked Questions" in the main navigation of this site, or by clicking "FAQ" under the Quick Links. We apologize for any inconvenience this may cause.
Still need assistance? Submit a ticket using our Contact Us form to hear back from a specialist. NOTE: Response times may vary depending on the issue. Some can be solved very quickly, while others that are more complex can take more time.

Did you lose income due to COVID-19?
Have your hours been cut?
You may qualify for unemployment benefits to partly replace your lost earnings.
This is not a type of public assistance.
Anyone who is authorized to work in the U.S. may be eligible.
Looking for a job or retraining? Find WorkSource services in your area..
If you need health coverage, sign up NOW! If you've received unemployment benefits for at least one week in 2021, you may qualify for health coverage for as low as $1 per month, but you must enroll by Aug. 15. Check out your options at OregonHealthCare.gov.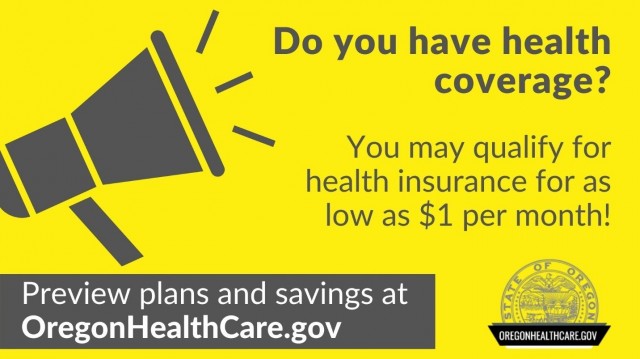 American Rescue Plan
The American Rescue Plan (ARP) extends Pandemic Emergency Unemployment Compensation (PEUC) and Pandemic Unemployment Assistance (PUA) unemployment insurance benefit programs through the week ending Sept. 4, 2021. It replaces the Continued Assistance Act (CAA), which was preceded by the CARES Act.
The following benefit programs were extended by the ARP:
Pandemic Unemployment Assistance (PUA). PUA benefits are extended to up to 79 weeks until the week ending Sept. 4, 2021. PUA is available to self-employed people and others who are not eligible for regular unemployment benefits—and who are out of work due to COVID-19. Take the Eligibility Quiz to see if you may qualify. Apply now. Learn more.

Pandemic Emergency Unemployment Compensation (PEUC). If your regular Unemployment Insurance (UI) benefits run out, you may be able to get extended benefits for up to 53 weeks. These benefits are available until the week ending Sept. 4, 2021. Learn more.

Federal Pandemic Unemployment Compensation (FPUC). Everyone receiving at least $1 in unemployment benefits gets an extra $300 per week for each eligible week from December 27, 2020, until Sept. 4, 2021. Learn more.
The Oregon Employment Department and the Oregon Law Center announced two settlement agreements. The first agreement follows a class action lawsuit, filed by 14 Oregonians who waited weeks or months for unemployment benefits. The lawsuit sought to resolve issues related to timeliness challenges and language barriers faced by Oregonians filing for unemployment benefits through the Employment Department.
The second settlement agreement follows a lawsuit with the goal to resolve issues related to Oregonians filing for Pandemic Unemployment Assistance who were found to be ineligible due to submitting no, or insufficient, proof of employment. All settlement reports can be found here.

Scroll for our latest news and updates: