Payment Delivery Options
The Employment Department has several payment options for both the Unemployment Insurance and Paid Leave Oregon programs.

We usually make the first payment for new claims for benefits from the Unemployment Insurance Program by paper check, but we make other payments electronically. You can sign up to get your unemployment insurance or paid leave benefits paid through either direct deposit or a prepaid Visa® debit card. You must read or listen to the prepaid debit card disclosures prior to receiving a U.S. Bank ReliaCard®. You must do this if you select payment by ReliaCard or direct deposit because if your direct deposit fails your payments may be issued to a ReliaCard.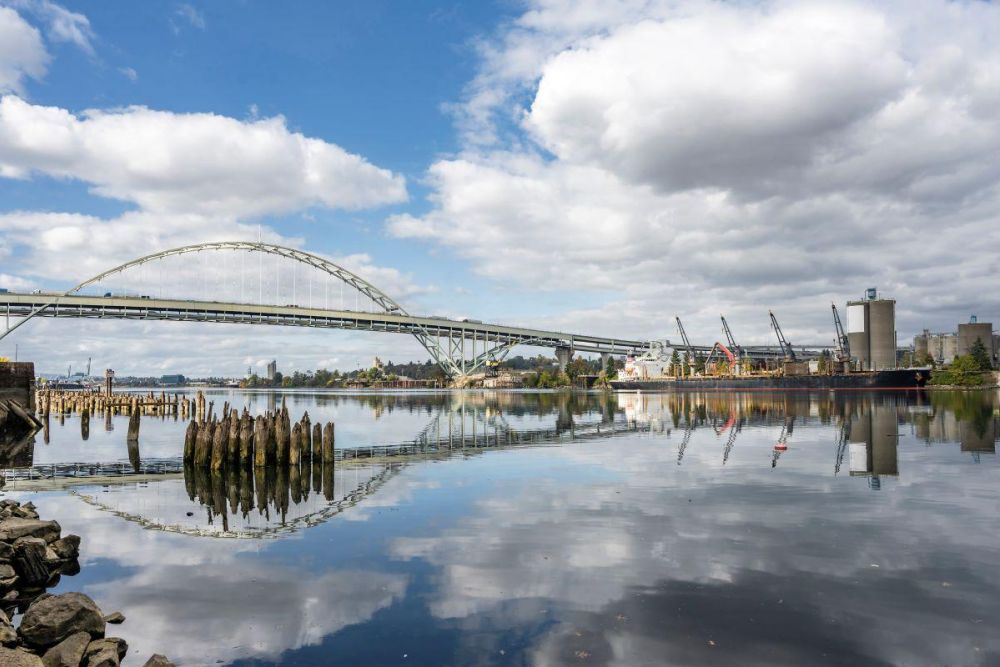 Sign up for Direct Deposit
With direct deposit, we electronically transfer your weekly benefit payment into your checking or savings account at your bank, credit union, or savings and loan institution. You will need your routing number and account number to set up direct deposit.
There are different ways to apply for direct deposit:
For Paid Leave, you can use Frances Online to set up the service. That is the quickest way to receive a direct deposit for your Paid Leave Benefits.
For benefits from the Unemployment Insurance Program, use the Online Claim System to select "Direct Deposit" to set up the service. This is the quickest way to apply for direct deposit.
For both programs, you can print the Authorization for Electronic Deposit form. For Unemployment Insurance benefits, fill it out and fax it to the number on the form or mail it to the address on the form. For Paid Leave Oregon benefits, fill it out and mail it to the address on the form. This option will delay the receipt of your direct deposit request.

Remember to review your bank account number and routing information carefully when you are setting up your direct deposit.
It can take up to two weeks to verify your account information once we receive it. Only submit your direct deposit request once, because submitting a second request for direct deposit before the verification process is complete will start a new verification process. This will delay your direct deposit being set up.
Receive a Prepaid Debit Card
With the prepaid Visa debit card, we load your payments onto a ReliaCard. This card can be used anywhere Visa cards are accepted.
Please watch for the card in the mail. It will arrive in a white windowed envelope. Don't throw the card away, even if you later sign-up for direct deposit. If your direct deposit were to fail for any reason, we would automatically switch back to paying you through your ReliaCard account. If your direct deposit fails and you do not yet have a ReliaCard account, one will be set up for you.
When you receive your card, you can activate your card by logging into the cardholder website usbankreliacard.com or on the U.S. Bank ReliaCard Mobile App. To check your account balance or other ReliaCard account information, you can access your account online on the ReliaCard cardholder website or the mobile app.
You should also contact U.S. Bank if your card has been lost or stolen or you think your card has been frozen. U.S. Bank has security measures that can involve freezing accounts when there has been suspicious activity or disputed transactions. If you believe your ReliaCard has been incorrectly frozen, please contact U.S. Bank at 855-282-6161. There is nothing the Oregon Employment Department can do to unfreeze a ReliaCard account or to bypass U.S. Bank's security measures.
Protect Yourself from Fraud
If you are asked to send money or make a payment to access your unemployment or Paid Leave benefits, this is a scam. The Oregon Employment Department will never ask you to pay a fee to access any benefits that you are eligible to receive.
We also do not use any other outside companies (besides a U.S. Bank ReliaCard or direct deposit through an account you have authorized) to send you benefits. All communications about your benefits will come directly from the Oregon Employment Department, not from an outside company.
If someone asks you to send them money in order to receive your benefits, contact oregonconsumer.gov or call 877-877-9392 to report the scam.
If you get an email or text you think may be from a scammer posing as the Oregon Employment Department — or posing as another government official, such as a legislator — do not click on any links and do not respond. File a complaint at oregonconsumer.gov or call 877-877-9392.
To verify if the Oregon Employment Department has contacted you, please call 1-877-345-3484 for Unemployment Insurance benefits or 1-833-854-0166 for Paid Leave benefits.
Learn more about how protect yourself from identity theft and fraud, as well as how to report it.

The ReliaCard is issued by U.S. Bank National Association pursuant to a license from Visa U.S.A. Inc. ©2023 U.S. Bank. Member FDIC.